SARASOTA REAL ESTATE PROFESSIONALS
Tony began his Real Estate career in Southwest Florida in early 2002.  Previously, he worked in New York City as an Interest Rate and Currency Trader for large money center banks.  He and his family resided in Kinnelon, New Jersey and summered in Normandy Beach, NJ.  After a long and successful career in NYC, the time was right for a change and he moved to Naples.  He immediately became licensed and began studying and investing in Real Estate on his own behalf.  After becoming a Broker in 2003, Tony started his own firm, Naples Trust Realty Company.
While Tony handles all types of Real Estate, his passion is in Investment Real Estate.  As his reputation for identifying excellent investment properties grew, so did his client list.  To further assist his clients in managing their properties, Tony opened Naples Trust Property Management in 2006.  For years Tony had been after his sister, Renee Preininger, who lives in Sarasota, to become licensed in Real Estate. That finally happened in 2014 and Sarasota Trust Realty Company was created.  We plan to follow the same format that has been so successful in Naples and to open a Property Management Company in Sarasota, as well.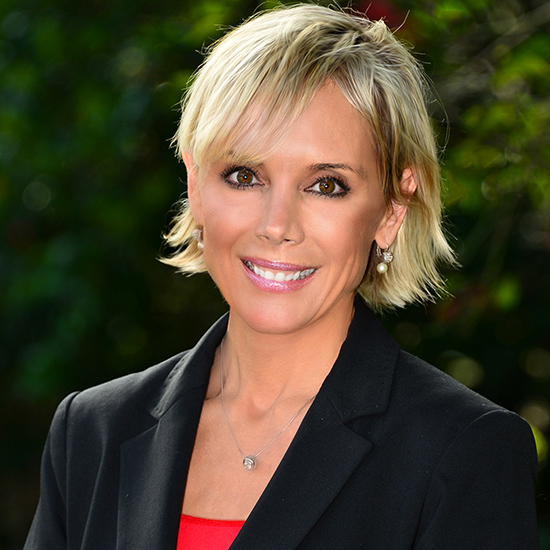 RENEE DEDIO PREININGER
Licensed Real Estate Associate & Sales Manager
Renee Dedio Preininger has been a resident of Florida for the past 12 years. Originally from New Jersey, she has lived in many communities across the country including Virginia, Ohio, and California.  After earning her Bachelor of Science, in Business Administration from The University of Richmond, Renee began her 20+ year Sales career in New York City.  As a National Account Executive for a major gift company, she learned the art of negotiating and acquired a talent for communication.  After 12 years with a large corporation, she decided to start her own company.  During that time she designed, manufactured and sold to the nation's largest retailers including Wal-Mart, Target, Costco Wholesale and Sam's Club.  This experience afforded her the opportunity to cultivate relationships that would enable her to hone her skills and be results oriented in developing marketing strategies and in closing sales.
Venturing into the real estate market has been a dream come true for Renee.  She has found a career that connects with many of her lifelong passions.  Being a dedicated family person, she relishes the opportunity to help other families and to assist where needed.  Whether they are selling their home to start a new chapter, or searching for a new residence, she is committed to helping them through the transition.  Having frequently moved across the country, with young children and pets in tow, she knows the many challenges a family faces when relocating.  Forming new relationships and helping people has always been one of Renee's priorities.  She enjoys devoting her time to help others and truly considers it a labor of love.  Having a background in design helps Renee stay attuned and creative as she shares her insight to attract potential buyers.  These attributes, combined with her extensive marketing and finance background, have earned her an excellent reputation for both dedication and substance.  This dynamic combination visualization and cutting edge marketing skills have proven to be successful techniques when selling her listings.
Originally from Pittsburgh, Dave resided in Maryland prior to moving his young and growing family to Florida.  Dave has now been a resident in the Bradenton/Sarasota area since 1994 and has an extensive background in Sales and in Purchasing.  With over 37 years of experience in both arenas, he is able to leverage his negotiating skills to promote your goals.  Dave is the eldest son of a military family and has traveled throughout the country and overseas.  He obtained his undergraduate degree from Florida State University and his Masters Degree from Johns Hopkins University.
Dave has lived on both sides of Florida and thoroughly enjoys the more relaxed, casual atmosphere of the Gulf Coast.  His affable, congenial personality belies a drive that is intent on selling your property or will help you find a home that fits your budget and your lifestyle.  He prides himself on honesty and integrity while enthusiastically upholding a smaller clientele base.  This approach enables him to provide guidance while maintaining his personal focus on exceeding the needs of his clients.  Please contact Dave today to begin a quest that you will find rewarding and fulfilling.
With an extensive business background with Fortune 500 companies and personalized service that's second to none, Michael Albano is uniquely qualified as a distinguished Realtor who makes his client's best interest a top priority and works hard at providing exceptional client care.
"It has always been important to me to establish a high level of trust.  I have made it my business to truly understand my clients' wants and needs, and to execute a plan to assist them achieve all of their dreams. It is my goal to provide the highest level of personal, professional service for all clients at all times."
Michael's passion for excellence, in-depth market knowledge, strong business acumen and can-do attitude come together to deliver value to his clients. He is able to offer them unique and personal insight into the luxury communities he specializes in.
When you want an exclusive, high-end, results-oriented real estate specialist, look no further than Michael J. Albano and experience the Distinguished Difference for yourself.
Originally from Chelmsford Massachusetts, a small town outside of Boston, Amy spent time in Los Angeles designing clothing before settling in the Sarasota/Bradenton area eighteen years ago where she began a family.  She put her thriving design career on hold in order to raise her three children, volunteering at their private school, and managing her husband's dental practices.
In 2011 she began a career designing and selling custom homes, as well as remodeling and redesigning existing homes, with Westwater Construction, Inc.  That's when she decided she would add to that passion by obtaining her Florida Real Estate license.  Amy is dedicated to helping her clients find the right fit for their lifestyle and has the background to make that happen.  Having lived in Lakewood Ranch, Sarasota and Siesta Key for more than eighteen years she has an extensive knowledge and understanding of the area and realizes it offers something for everyone.
She also enjoys designing, cooking, shopping and especially attending her kids sporting events – football, volleyball and track.
Prior to her career in real estate, Therese worked in banking and, in 1991, she moved to Naples with her husband where they started their family. In 2002, they moved to Sarasota. She spent time volunteering on PTOs for three elementary schools when her kids were growing up. This involvement helped her make a great deal of contacts in the area. Therese decided to go back to work in 2005 and wanted to pursue a real estate career, but ultimately decided to put real estate on hold when the recession hit. Therese worked in new home sales for the last seven years in the Lakewood Ranch area.
She and her husband began a home inspection company and built it successfully, making many contacts in the area of real estate along the way. She decided in 2011 to put her license to work again and got into new home construction and custom design to the local market customers.
After living in the Lakewood Ranch area for 13 years and being so involved with the community doing volunteer work, she has an intimate knowledge of the community, which better helps her clients when making their decision on where to move.
Therese has always valued her family and knows the importance of relationships. She knows that customer service is the key to being successful in any career, and feels you should treat others how you would expect to be treated. She believes in always doing what you say you are going to do, and that passion, hard work and respect go a long way.
Outside of real estate, Therese enjoys boating and spending a day at the beach with family and friends. She is a member of the Realtor® Association of Sarasota and Manatee.